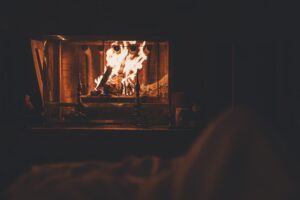 It's October and it's time to start thinking about winter fire safety preparation. Just last week, I heard our local radio station, KPCW interviewing Park City Fire District Marshal Mike Owens about winter fire safety.
Some of Mike Owen's key points included:
1.) Clear all excessive debris around the exterior of your house.  This includes leaves, branches, clippings or excessive wood chips. Look under your deck, near your steps or near your garage.  You don't want to leave fuel ready to ignite this winter. Here is an easy checklist for winter fire safety preparation we created to help make sure you're ready for fall.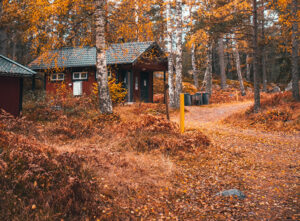 2.) If you have fire hydrants on your property, clear tall grass near it and ensure it has a flag on it.  If it doesn't have a flag, call your local water department. This will help local emergency crews access and find your hydrant in case of an emergency.
3.) We recommend that chimneys are serviced every year.  Most fires in our community happen from chimney fires and cooking fires! "This is not a chore people often think about, but per FEMA, "clean chimneys don't catch fire." An annual cleaning and inspection by a certified chimney sweep will help keep your chimney in safe working condition.
4.) Change your batteries in your carbon monoxide and smoke detectors. This is a good habit to get into seasonally – when you set your clocks back or spring them ahead, this is always a good time to change or check your batteries.  A reminder to not sleep or leave the house with the fire burning. An unattended fire is asking for trouble, so be sure to wait until the embers have fully gone out in the fireplace before heading to bed for the night.
5.) Fire Safety Week is October 8 – 14, 2023 – the focus this year is on Cooking Safety: "Cooking safety starts with YOU! Pay attention to fire prevention TM" as the theme for Fire Prevention Week, October 8-14, 2023. This year's focus on cooking safety works to educate the public about simple but important steps they can take to help reduce the risk of fire when cooking at home, keeping themselves and those around them safe.  According to NFPA, cooking is the leading ca use of home fires, with nearly half (49 percent) of all home fires involving cooking equipment; cooking is also the leading cause of home fire injuries. Unattended cooking is the leading cause of home cooking fires and related deaths.