Are you looking for the best in Park City Home Inspections? HomeTech Home Inspections is a locally owned, certified, and fully insured home inspection company serving the Park City, Heber City, Midway and Salt Lake City Real Estate community. Our home inspection services focus on Wasatch, Summit, Salt Lake, Davis and Utah counties and are committed to providing a quick and professional process for all of your home inspection needs.
Park City Housing Market
According to the Park City Board of Realtors, "Park City's three four-season resorts consistently rank among the top in North America. Deer Valley Resort posted an impressive three consecutive years as SKI Magazine's #1 North American Ski Resort. Convenient location, world-class terrain and internationally-renown powder snow have put Park City Mountain Resort®, Deer Valley Resort® on the map for winter and summer recreation and will ensure that they remain at the forefront for years to come."
Because the real estate market in Park City is ever-changing, the home buying process can move very quickly.  HomeTech is there to help you navigate the inside and outside of a potential Park City home inspection. Our detailed sample home inspection report will cover every aspect of the home's current condition. This report is especially relevant and will cover the entire home, from foundation to roof, inside and out. Our detailed report will provide you with a valuable tool in the real estate purchasing process.
Park City is located in Summit County – which encompasses other communities like Unincorporated Summit County like Snyderville Basin, Kamas, Coalville, Oakley and more. With 41,106 people, Summit County is the 10th most populated county in the state of Utah out of 29 counties.
Park City home inspections for any size home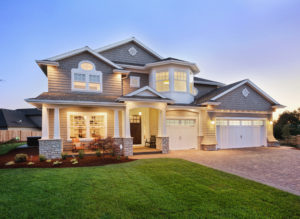 Almost all Park City home inspections range from 1,000 to 8,000+ square feet.  The homes in Park City vary in ages, sizes and condition.  With over 10 years of experience, you can rely on HomeTech to inspect every square foot of every home. Learn more about pre-purchase inspections.