Are you looking for the best in Salt Lake City Home Inspections?  HomeTech Home Inspections is locally owned and certified home inspection company. We serve the Northern Utah Real Estate community. Our home inspection services focus on Park City, Heber City, Midway Utah, Salt Lake City and the surrounding areas.
About Salt Lake City
courtesy of liveability.com
It's easy to pigeon-hole Salt Lake City. It's a great skiing destination and the home of the Salt Lake Temple, the center of the Mormon faith. But there's a lot more to Salt Lake City that makes it a great place to live and work.
For instance, you probably don't know that in recent years the region has added 150 miles of light and commuter rail, reducing commute times, congestion and pollution.
Salt Lake City has amenities down, both natural and cultural. It also scored highly in our ranking for health care on the strength of the university's health sciences center and other quality medical facilities and low average spending.
Salt Lake City has slightly higher percentage of kids than the United States as a whole. Former Mayor Ralph Becker says this leads to a culture that makes the town a great place to raise a family.
"There's an acceptance of families and kids here. People bring their young kids to movies and social events. Kids are just a part of our day-to-day social worlds," he says.
Salt Lake City Real Estate in 2019
courtesy of Salt Lake Tribune 
Single-family homes in Salt Lake County reached an all-time record median price, above $381,500 during the three months ending in September, new data indicates.
As housing markets along the Wasatch Front continue a multiyear upward climb, the median sales price in Utah's most populous county stood fully $26,500 above where it was a year before, for a 7.5% gain over the same quarter in 2018, according to data from the Salt Lake Board of Realtors.
More dramatically, that price tag is now at least $80,500 above its level of just three years before.  At that time, the median single-family home reached $301,000, an all-time high at the time.
Salt Lake City home inspections for any size home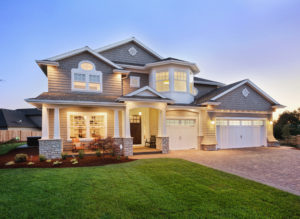 Almost all Salt Lake City Home Inspections range from 1,000 to 8,000+ square feet. The homes in Salt Lake City vary in ages, sizes and condition.  With over 10 years of experience, you can rely on HomeTech to inspect every square foot of every home. Learn more about pre-purchase inspections. James D'Angelo from HomeTech has first hand experience with the Utah Real Estate Market, having lived in Utah for all of the time he has been inspecting homes. HomeTech is a locally owned small company, inspecting homes in Utah for over a decade.