Homeowner Safety Inspections
HomeTech provides inspections for homeowners who would like to gain a greater knowledge of their home's current condition. Inspections for homeowners can identify any potential safety issues too. Peace of mind in your own home is very important. Learning about small problems before they grow into large ones can save thousands on repair costs over time.
Environmental Testing: Radon, Mold & More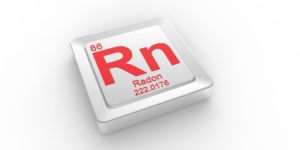 Radon Testing:
Elevated radon levels and mold are potential health hazards that may be present in any home, regardless of region or climate. Professional testing for these items by a certified home inspector will help you to determine if these issues exist in the home of concern. Please see the Radon page for more detailed information about radon levels, EPA standards and a radon map that includes all counties in Utah.
Mold Testing:
Molds are part of the natural environment. Outdoors, molds play a part in nature by breaking down dead organic matter such as fallen leaves and dead trees. Indoors, mold growth should be avoided. See our Mold page for more information regarding mold testing.
11-Month Warranty Inspection
Have you recently moved into a newly-built home, you want to make sure that it's structurally sound. Save time and money in by scheduling your 11-month warranty inspection with HomeTech Property Inspections. Don't forget about your warranty and miss the opportunity to have your builder correct defects.
Here are 5 reasons why 11th-month warranty inspection is important:
Take advantage of this chance to double-check your home's safety, including the interior, exterior, roof, and HVAC, plumbing and electrical systems.

A comprehensive inspection report provided by a top home inspection company like HomeTech Inspections will give homeowners in your area a legal leverage with your builder in case defects aren't repaired in a satisfactory manner.

Newly-constructed homes have 1-year builder's warranty. That means the builder is typically responsible for defects found in your home before the warranty expires. When you perform a 11-month inspection before the 1-year warranty expires, the builder will be liable to any defects discovered at the time of the inspection under the warranty period. Identifying potential problems, repairs and deficiencies during the first year is much better than suffering costly repairs later on.

The house is new, shouldn't it be perfect?  Most new home owners realize, after a few months in the home, that everything is not perfect. The construction of a new home requires an enormous amount of materials, workers, and methods of construction. With so many moving parts, it is common that issues will develop within the first year of occupancy and some may be hidden. A professional third party inspection will provide the homeowner with a list of recommended repairs and corrective actions to help you and the builder.

Most homeowners think that a newly-built home is a perfect home, but even with new homes, things can go wrong. As one of the best home inspection companies in the area HomeTech have experienced home inspectors who will inspect your home meticulously, then they will give you a comprehensive report with photos that will be ready for presentation to your builder during the warranty period.