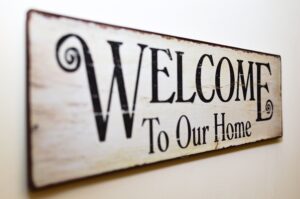 The purchase of your first home is really exciting – especially after all the steps involved in the search and purchase process. Finding the right home can take a lot of time and energy. A lot of first time homebuyers find unexpected home maintenance costs they didn't expect and the new home excitement might decrease a bit.
While a HomeTech Full Inspection covers every aspect of your home inside and out, there's no way to know what will go wrong in the future.  Knowing what to expect can help first time homebuyers with unexpected home maintenance costs and plan ahead as much as possible.
"Most homeowners (77%) have dealt with an unexpected issue that required paying for a repair in their first year of owning their house, according to a survey from insurance firm Hippo. Two-thirds of them spent more than $1,000 to fix the problem. 'Many homebuyers are vastly unprepared for what's waiting for them as homeowners,' said Courtney Klosterman, home insights expert at Hippo." source
What normally goes wrong?  What can I do to be prepared?
HVAC Maintenance & Repair Costs
One of the unexpected home maintenance costs you may encounter is a not function or less efficient heating and cooling system.
What age is the existing HVAC system in the home you are purchasing? Does the system have maintenance records? An HVAC repair can easily push $1,000+ so it's good to set aside some funds, especially if your system is older than 5 years or has not been serviced recently. You can help to reduce these expenses or plan for repairs by having your system inspected and serviced twice a year for a reasonable fee, some of our recommended Park City, Utah and Heber City, Utah experts are listed here.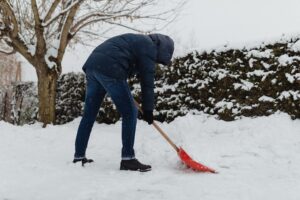 Lawn Care and Snow Removal
It's highly unlikely your new property came with a lawn mower and snow blower, so as a first time homebuyer, you'll need to plan on purchasing these to maintain your property.  Others prefer to hire out these services, in which case you'll need to add these costs to other monthly utility bills. Each property has a unique amount of space and conditions, so be sure to have the person/company you hire estimate correctly for the space and logistics of your lawn or snow care.
Interior Expenses
"Don't expect your new home to come equipped with all the appliances you saw inside. Every market is different, but you'll want to discuss all appliances with your seller to make sure you are clear on what comes with the home and what does not. At minimum, you'll likely need to purchase a new washer and dryer, if not a refrigerator and stove as well. Things like ceiling fans, light fixtures, and AC units — appliances you might consider "fixed" — will not necessarily be there for you when you move in unless they are explicitly part of the contract." source
Moving can also bring about some unforeseen costs from two areas.  1.) Unforeseen things you need in your new home or replacements for existing items that planned to use and will no longer work 2.) damages that occur during the move. This is a bit of a dangerous"umbrella category" that can quickly increase expenses – when that dresser doesn't fit in the bedroom closet like you planned and you need to buy a new one, or the movers (or friends) that helped you move scratch the wall when bringing in a large item like a couch.
Unexpected Energy Costs
No two units cost the same to heat or cool.  A first time homebuyer could very likely be moving from a smaller unit (an apartment or condo) into a single family unit.  A stand alone unit is usually more expensive to heat and cool, and it is hard to estimate these costs prior to living in the unit.  If you move in and are confronted with some high energy bills, you can refer to a Thermal Imaging Inspection to see where the areas of opportunity are to seal up your house and prevent heat loss.
This category can have some very expensive fixes such as replacing an HVAC system to an energy efficient one or installing energy efficient windows, both of which cost thousands of dollars, but some quick and less expensive fixes include installing LED light bulbs or sealing up windows by using curtains or plastic tape.