The pandemic made us see our homes in a new way.  Our homes, even more became a place for so much more than a home base – when so much was unknown at the beginning of the pandemic, our homes quickly became everything.  A home office, a school, a daycare, a gym and so much more. Using a home in new ways, really brings to light what improvements are necessary and what would be ideal ensure the home is able to be more than a place to rest your head and eat your meals.
"Kitchens and baths still matter to buyers, but now a home office and outdoor entertainment rival these spaces in importance. One-third of top agents in a HomeLight survey ranked "the desire to make homes a sanctuary from the world" as the number-one reason for renovations in their market." said HomeLight, in an article posted just this month.
Consider these renovations as ways to increase your home's value:
Majority of article below courtesy (and credit to) of HomeLight
1. Boost your curb appeal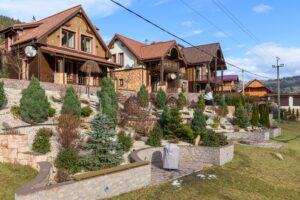 Curb appeal always gives buyers an important first impression, but with many people staying home more often, it's more vital than ever to telegraph that you care about your property — and that you've maintained it well.
In fact, agents estimate that clients can yield an ROI of 238% for investing an average of $3,467 on curb appeal projects, including:
Attend to basic yard care (cut grass, weed control, fertilization)
Spread three cubic yards of bark mulch (including delivery)
Tidy the landscaping (shrubs, walkway, and flower beds)
Go beyond the greenery, and see even more potential added to your asking price. Fresh exterior paint adds an estimated 152% ROI, or about $7,600 in resale value, our agents say. A new garage door has an estimated ROI of 133%, or about $2,800 in resale value.
Add some low-voltage wiring on the walkways and driveway, and "you could really capture a buyer's heart," she says.
2. Add livable square footage
Livable square footage often increases your appraised value. Yet under current conditions, buyers really want more of it. According to the NAHB's regular survey, What Home Buyers Really Want, 2021 Edition, 21% of buyers said that the pandemic caused them to want larger homes. In fact, recent and prospective buyers said they wanted a median of 2,022 finished square feet—about 8% more than they currently have.
If you have an unfinished basement of 400 to 1,500 square feet, adding flooring, drywall, and other touches to make it livable space has a potential ROI of 75% by converting it into a "specialty room" that more than 60% of buyers crave.
Imagine installing an outdoor fireplace (for about $3,000) or converting a porch to a four-season room by adding windows and a small electric stove or mini split-heating system. "You could add $30 to $50 a square foot. You're creating real extra square footage," Provencher says.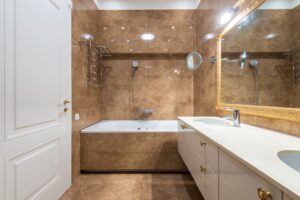 3. Add a double-sink bathroom vanity
Potential buyers want to know that, even if they're home more often, their bathroom can handle those busy weekday mornings. Enter the double sink vanity, which our agents rank as the most desired bathroom upgrade for today's buyers.
A double-sink vanity also defines personal space in the bathroom when things feel a little too close for comfort, Provencher says. It's a psychological boundary that works well for families with children as well as adults.
4. Install a kitchen island or walk-in pantry
Nowadays, it's more common to have more than one person cooking at the same time — and people with different food prep and storage needs, according to NARI. Multiple sinks, various refrigeration options, flexible pantry and refrigerator space, and a convection microwave to heat meals between conference calls and video meetings all have become desirable trends.
At the least, a double kitchen sink or a walk-in pantry rank high for 81% of buyers, the NAHB says. Among HomeLight agents, the top kitchen upgrades that buyers sought were:
A kitchen island (64%)
A walk-in pantry (62%)
Lots of drawer and cabinet storage (57%)
All provide extra counter space for gadgets, unloading groceries or takeout, and fixing food without bumping elbows. They also recoup a sizable chunk of installation. One HomeLight survey found that walk-in pantries alone yield 76% of their average $3,400 cost.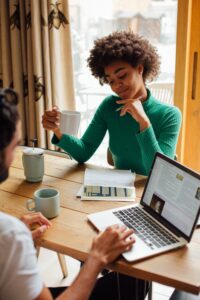 5. Build or convert a home office
If you're not much of a cook, consider converting an existing walk-in pantry (or closet) into a home office. According to the NAHB, more than 70% of buyers interested in a home office or exercise room want it to be 100 square feet or larger, but in Provencher's experience, just having that devoted space is a bonus.
"It definitely helps to edge out your competition," she says. "I recently showed a condo that had a big walk-in pantry with their office in their pantry. They could keep the door open if needed, but it was a nice little private space on the first floor, where everything's happening."
She's also seen homes where sellers have removed the clothing racks in a double closet and put in a tabletop and adjustable shelving for office space. This type of conversion fits well in a guest room but also is an efficient way to use the closet in a baby's or toddler's room, where a small dresser or wardrobe can handle the child's clothing.
"The kids can be in a play space while you're working, and at the end of the day, you can close it up and be done with it," she says. "I've shown a few homes with it, and everybody is like, 'Wow, this is so great.'"
The beauty of a home office is that it doesn't have to look like a cubicle, either, NARI says. You can match your home's decor and introduce natural surfaces and artistic pieces. For more appeal, be sure to find a way to add natural lighting (or at least softer lighting if you can't access a window), not the fluorescent bulbs in a standard office building.
6. Expand your outdoor space
Buyers often appreciate functional outdoor space, but this feature now has even higher appeal. One survey of 2,000 homeowners found that participants spent 14 hours a week outside, or three hours more than before the pandemic. In addition, 7 out of 10 said adding to their home's exterior spaces had become a new hobby, and 73% said being outside was "therapeutic."
Touch up your garden or hardscaping, then consider incorporating any of these sought-after features:
A deck
Decks gained greater popularity during the pandemic, with one study from Principia Consulting reporting that 31% of homeowners built a new deck in 2020 where none previously existed, up from 25% a year earlier.
While costs vary based on materials and size, you could recoup about 97% of your costs if you spend about $7,230, roughly the median price. In the Pacific region, decks have become worth about 76% more since the pandemic, with an estimated increase in value from $5,296 to $9,296, our research shows.
A hot tub
An in-ground hot tub gives your backyard the feel of a high-end spa (and pairs well with an in-ground pool). Our agents say the value of an in-ground hot tub has grown about 71% nationwide, with the biggest draw in the Midwest, increasing from $1,890 to $3,899.
Although you're unlikely to recoup your entire installation cost at a range of $8,000 to $25,000, you currently stand to recover about 42%–a significant increase from the 25% you'd have recouped before the pandemic.
If you're shy about breaking ground, a freestanding hot tub isn't a bad compromise. While freestanding hot tubs aren't factored into a home's overall value (appraisers consider these personal property), your agent can discuss a buyer paying for this separately.
A freestanding hot tub that costs from $2,000 to $8,000 can fetch roughly $800 more during your home sale than what someone would have paid before the pandemic. Buyers in the Northeast, South Central, Mountain, and Pacific regions are willing to pay upwards of $2,000 for it.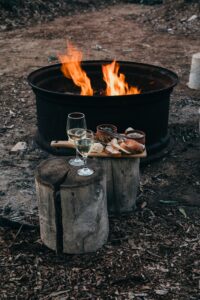 An outdoor fireplace or fire pit
An outdoor fireplace or fire pit is a prime spot for setting up a screen for outdoor movies, having friends and family over for a game night, or just keeping the conversation going after the sun sets. In fact, 76.8% of our agents say that a fire pit with a bench or a couch is the top backyard entertainment feature nationwide.
Installing either as a focal point varies in cost because of materials and size. An inground fire pit on average costs $700 while an outdoor fireplace runs anywhere from $1,500 to $20,000.
Check out our blog on building a firepit.
7. Build a backyard ADU or in-law suite
An accessory dwelling unit (ADU) is an innovative and affordable housing solution in high-cost areas, plus a way to house extended family or add rental income to your property.
One-third of HomeLight agents surveyed for our Top Agent Insights for End of Year 2021 report saw an increase in ADUs in their markets. In addition, 38% said the value of homes with this feature had grown during the pandemic, from $47,597 to $65,908.
"Multigenerational living is a huge value-add," Provencher says, boosting the typical home value in her area by about 20% to 25%.
Even people who don't plan to use an ADU as housing love the space as a home office suite, she says, mirroring 41% of HomeLight agents who noted this use among homeowners.
If you're interested in an ADU as a guest house (43%) or as a rental unit (38%), our agents recommend these design elements to increase its value and appeal:
Durable flooring, such as waterproof laminate (55%)
Natural light, such as through clerestory windows, skylights, or french doors (53%)
Name-brand appliances and granite countertops (47%)
NARI adds considering universal design features as well, especially for older relatives or those interested in aging in place. These can include blending ramps into the flow of the landscape.
8. Make your mudroom bigger and more functional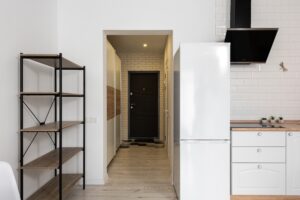 A mudroom or foyer with a place to drop off the day's gear has long been a home design perk, especially in areas where corralling wintery shoes and boots is a must.
In-demand features include a laundry area, a central charging station for everyone's phones, and shelving or other specified storage for each family member, according to ProRemodeler. Opt for recessed LED lighting and waterproof luxury floor tiles that are easy to clean to keep the area tidy.
Even adding a bench, hooks, and built-in cubbies to a small foyer entry creates this natural stopping point and a perceived value-add, Provencher says. "They want that drop zone."