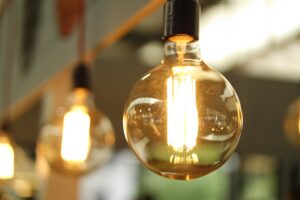 It's a New Year.  Welcome 2023.  It can be a time for resolutions and ideas to make this year the best one yet.  We often think about things we can change about ourselves – maybe it's a new diet, more exercise, saving money or something else.  At HomeTech, we're here to share some tips on some ideas to change in your house.
Article below courtesy of Utah Clean Energy.
—
The small choices we make at home affect the air we all breathe, and by conserving energy YOU can help clean the air. In fact, if every home in Utah shaved their energy usage by just 10%, we could save nearly 425 million pounds of CO2 each year. That's equivalent to taking 41,650 cars off the road every year! Most homes and businesses can easily cut energy costs by 20%, if not more, by reducing inefficient energy use. Cutting energy waste in your home doesn't have to be difficult.
First Steps to Save Energy at Home
Check your temperatures
Lower the temperature on your water heater to the warm setting (120°F).
Set your fridge to 38-42°F and your freezer to 0-5°F.
Lower blinds to avoid excess heating during the summer. Open blinds on sunny days during the winter to add heat.
Adjust your thermostat a few degrees higher in the summer (78-80°F) and a few degrees lower in the winter (68-70°F). When you are asleep or away from home, set your thermostat 7-10°F higher in the summer and lower in the winter. You can save 10% on your heating and cooling costs a year if done 8 hours a day.
Switch to LEDs
Lighting is the easiest place to start saving money. By swapping just 5 conventional 60W bulbs with 9W LEDs, you can save up to $80 a year on your energy bill! Check out discounted pricing for LEDs at these Utah retailers.
If you're a Rocky Mountain Power customer, order a Wattsmart Starter Kit and they will send you 4 free LEDs to your door!
If you live in one of Salt Lake City West side neighborhoods, visit the Sorenson Unity Center to exchange up to 4 inefficient light bulbs for up to 4 FREE energy-saving LEDs! Learn more at Empower SLC.
Incandescent bulbs can be thrown away but CFL and fluorescent bulbs have to be recycled. Visit Salt Lake County Health Department page on household hazardous waste to find locations of where to recycle your bulbs.
Water Heating
If your water heater is 10 years old or older, consider replacing it with an energy efficient electric water heater. Heat pump water heaters are the most efficient – 63% more efficient than regular electric water heating. New incentives for heat pump water heaters are available at Wattsmart.
Insulate your water heater tank with a water-heater blanket. This can increase your energy savings by 7-16% annually.
Insulate hot water pipes and ducts. This can help you save 3-4% on your water heating bills annually.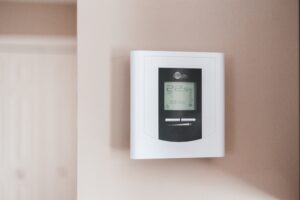 Install a Smart Thermostat
Programmable and smart thermostats make it easy to save energy. By using a programmable or smart thermostat, you can stop wasting money heating or cooling your home at night and when you're away. By choosing different temperatures for different times of day, you can make sure your house is at the perfect temperature when you return home!
Programmable and smart thermostats range in price from under $30 to $250. The most basic will allow you to control the temperature of your home to match your schedule. The most expensive types sync up with your smartphone to automatically determine your schedule and heat and cool your home accordingly, and give you remote access from your smartphone. Incentives are available for the smart thermostats from ThermWise and Wattsmart.
Programmable and smart thermostats can be purchased at most hardware stores, and most are easy to install yourself.
Learn:
4-minute programmable thermostat installation video
6-minute smart thermostat installation video