We are home inspection experts but want each inspection to be a positive, engaging experience for our clients.  We have been doing Park City Home Inspections since 2008 but we still want each client to be involved in the process.  We often get the question, "Can I be present for the inspection?"  The answer is yes!  If you're buying or selling a home, it is always a welcome experience to have a client join us for the process.  Since inspections can take a long time, we also invite clients to meet us a the end to go over anything we might have found.
Here are some tips to get the most out of a HomeTech Home Inspection: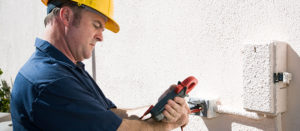 Come! 
Like we just said above, make sure you are present for the home inspection. Be prepared to ask questions and point out specific problems you'd like to check out further.  Think of this as if you were buying a car – you can do a lot of research ahead of time, but to be there with an expert in front of you, don't miss the chance to ask a lot of questions!
Trust your Inspector:
 An impartial, third-party home inspector won't have any loyalties to parties involved in the property purchase or sale and will be able to talk openly about potential issues.  HomeTech home inspectors are
nachi.org
certified. This means we abide by the
InterNACHI® standards of practice
.  Be careful about
skipping an inspection
or working with a friend here!
Ask Questions! The home inspector is the expert and they are there to help!  It's always better to ask questions now than for issues to arrive after purchasing or selling a property.  If there are any issues with property, you want to ask enough questions to know what you're working with and what potential next steps to take.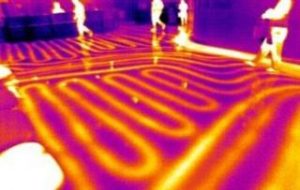 Use Photos for Better Understanding:
Every home inspection includes the use of special tools as needed, including:
Thermal Imaging
cameras, moisture meters, electrical testing equipment and more.  Our inspectors use tools and photos to tell the story – be sure to refer to these when you are analyzing
the report
.

Make a list ahead of time:
Spend some time with your house before the inspection and make a list of potential issues you'd like to discuss with your inspector. "You can really learn a lot about a house just by looking at it. Look at walls and ceilings for any evidence of water damage (discoloration, stains, etc.). Try all the light switches and outlets you can to make sure the electrical layout makes sense. Peek at the electrical panel to see if there are any potential wiring issues (look for new wire, old wiring that isn't hooked up, etc.). On the outside of the house, look for drainage issues, areas with peeling paint, around decks and porches, inspect the siding, etc. Going in to your official inspection, you should have a good idea of things you'd like your inspector to pay extra attention to."
source
Get off the Ground! A home's roof plays a huge role in keep the interior in good shape.  While it can be complicated to find a ladder or way to access the roof, it's important – even if you can't see it! The roof is also one of the most expensive and labor-intensive parts of a house to replace. Try to find out when the roof was last replaced, the age of the shingles and weather or not any warranty exists.  HomeTech inspectors will inspect the roof, especially if you add this to your list as an item of concern.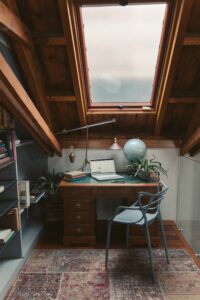 Don't forget the storage areas:
Be sure you know the property well enough to know where the storage areas are.  Give the inspector a heads up of anything you see that seems unusual here. Sometimes under the stairs or a small utility closet. Storage areas can often be places with poor ventilation, allowing moisture to build up or air leaks to appear causing issues with insulation.  Maybe the boiler or water heater is in a storage room with poor drainage. Attics can be a unique area for venting of something like a bathroom fan versus going into the roof, eventually outdoors. 
Is it hot?  HomeTech inspectors will turn on the furnace and water heater during an inspection to ensure they work properly, but if you turn these on before their arrival, you'll have run them for a longer period of time and could know any potential issues ahead of time.  It's also helpful to get an idea of how long ago these were replaced.
Check for Cracks!  You'll want to look as close to the ground as possible – this could be outdoors or in a basement. If you see concrete indoors or outdoors, look for cracks, signs of repairs (and how long ago these might have been done), water issues and more.  A crack isn't a dealbreaker, but seeking to understand when it happened is important.  Bring this up to an inspector during an inspection.